RinkWare Rink Websites
Having an effective internet presence is important to your rink's success. If your rink does not have a website or your website is outdated and unorganized, you are losing out on customers and party bookings. For a LIMITED TIME we are offering a FREE RINK WEBSITE when you combine RinkWare Websites with RinkWare Online Party Booking. Check out some of the key features listed below: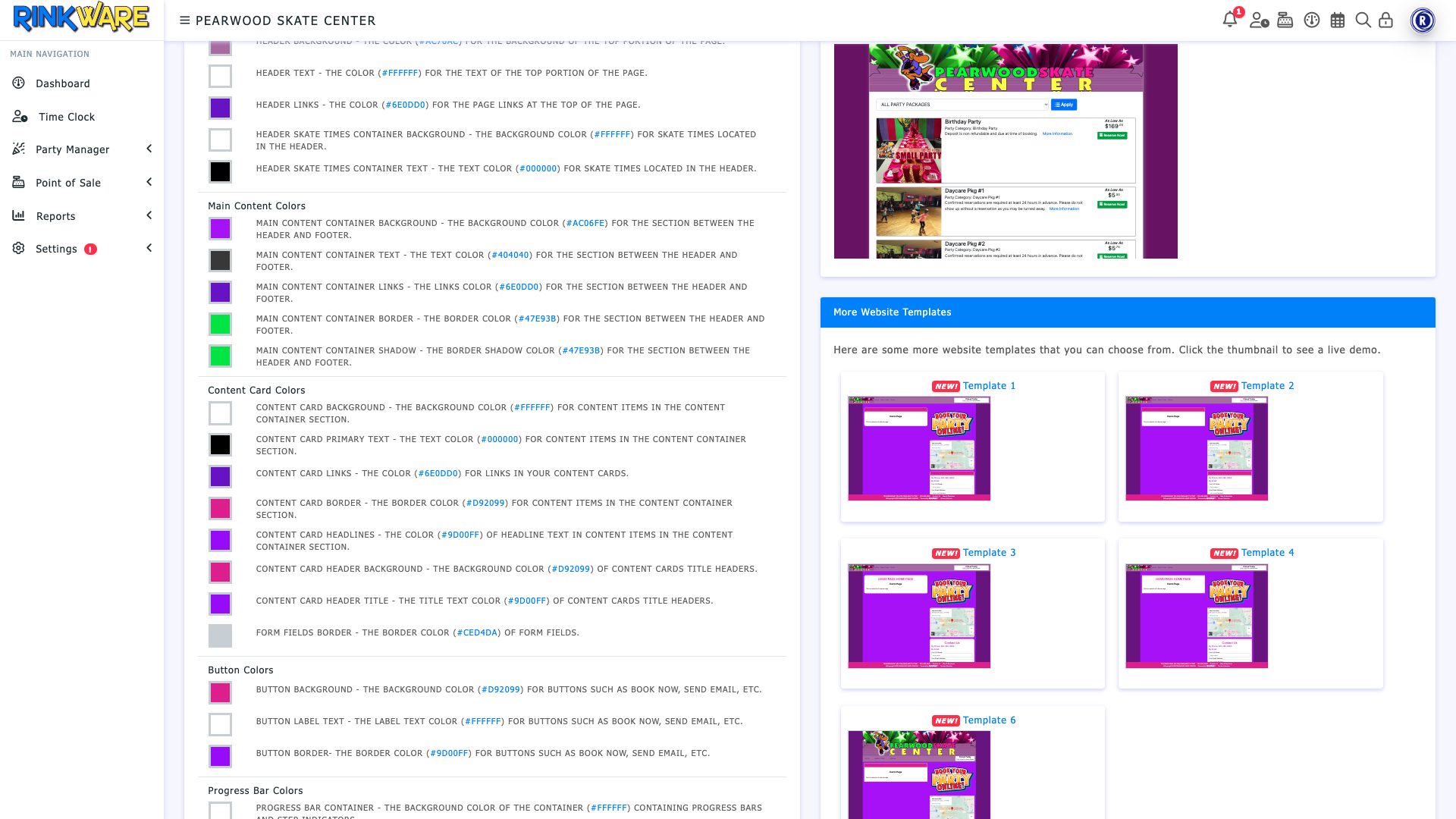 Fully Customizable Templates
With multiple templates and the ability to customize each template you can easily create a professional website that matches your rink's brand and identity. Customize each template with your colors and upload your images and logos to the perfect website for your rink.
Designed For The Best User Experience
Each of our responsive website templates adapt to provide the best content layout and functionality for whatever device your customers are using to view it. Content is organized to allow your customers to quickly and easily find what they are looking for.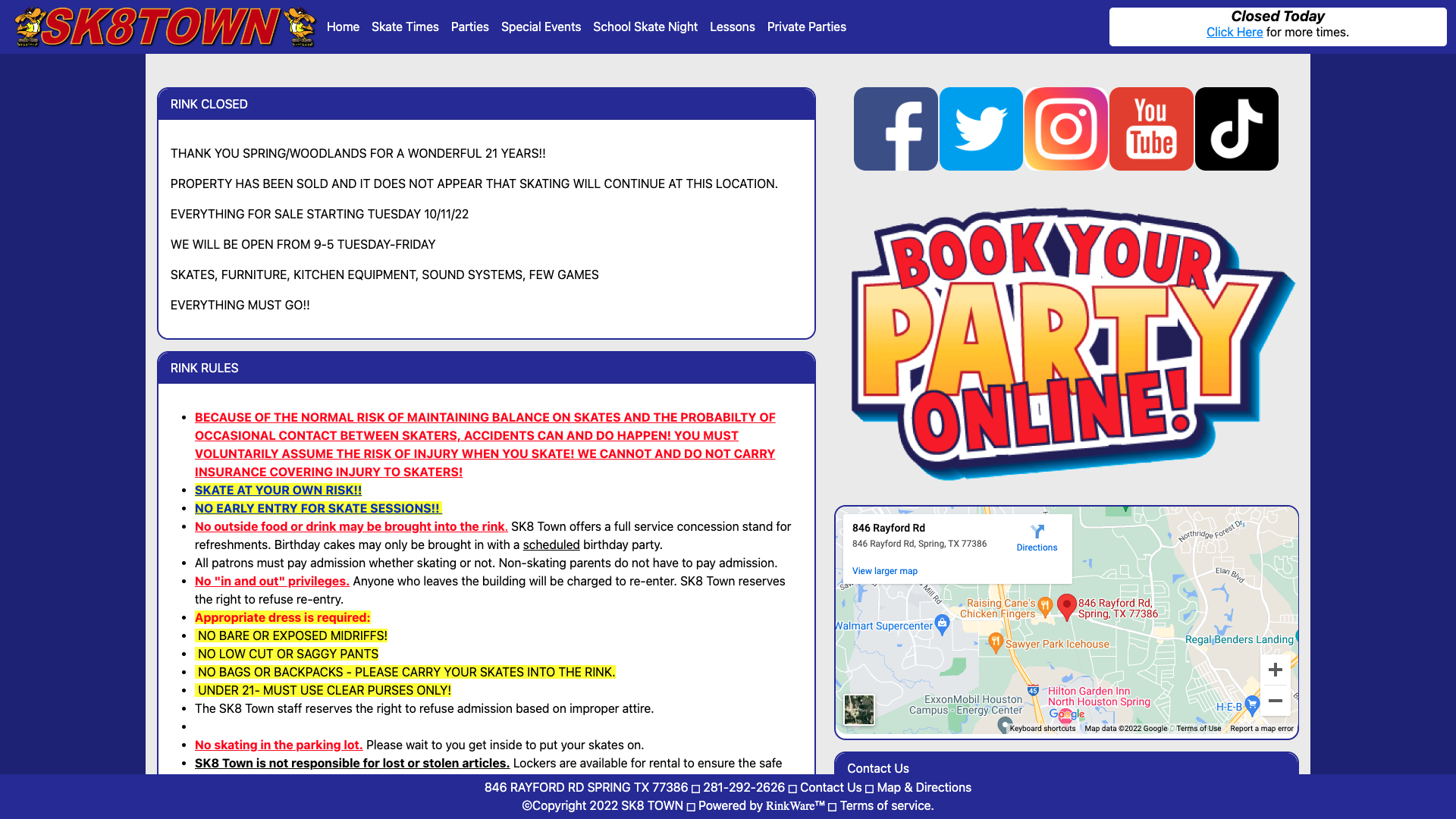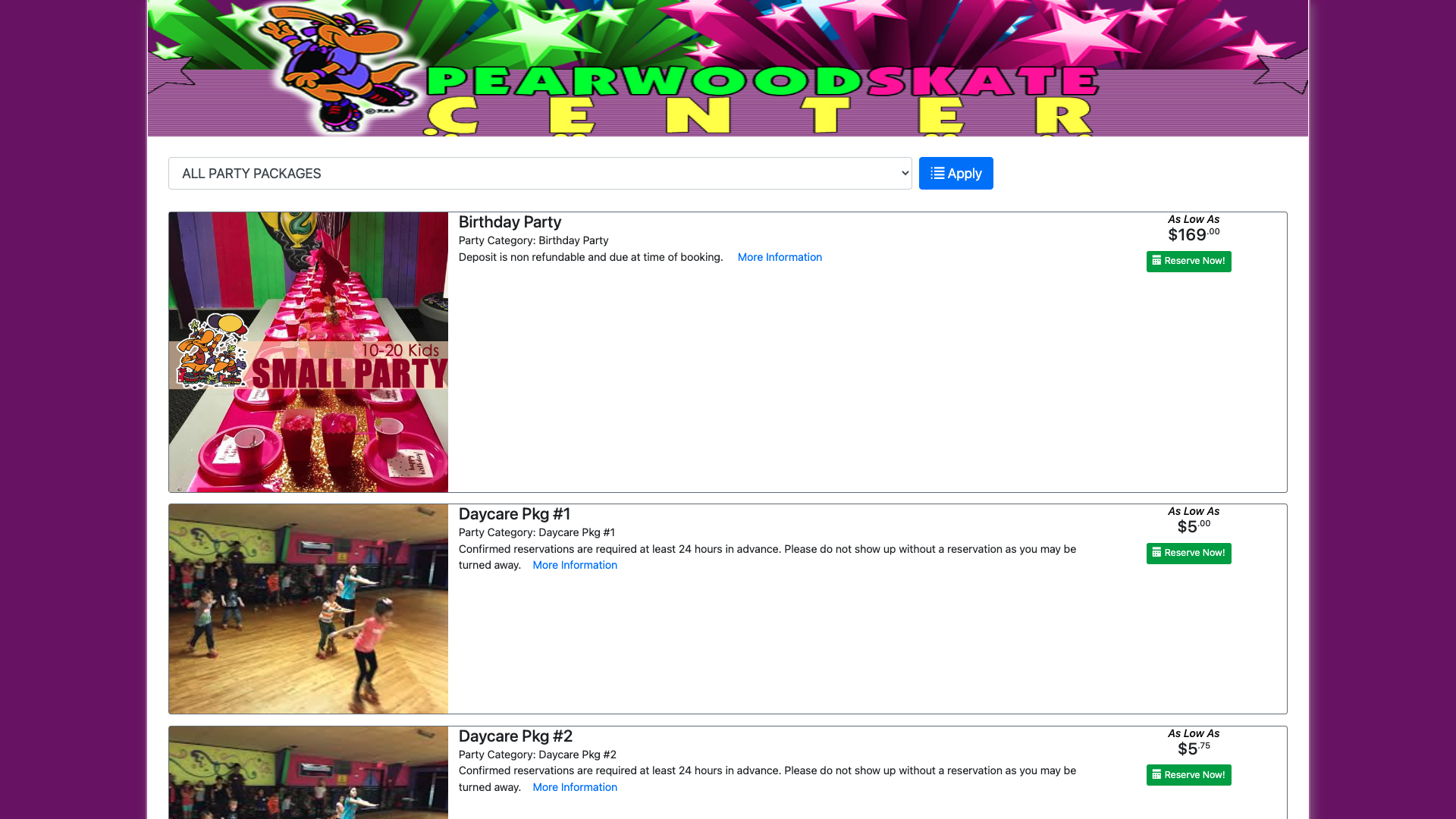 Fully Integrated With Online Party Booking
All RinkWare website templates are designed to work seamlessly with our online booking services. Information regarding your rink's parties is easy to find and call to action buttons drive your visitors to the booking pages to increase your party bookings.
Website Management Made Easy
RinkWare's website management tools make it easy to manage your website with no coding or website experience. Quickly add, edit, or delete content using our built in wizards and tools. Easily update and maintain your hours of operation, party packages, special events and more!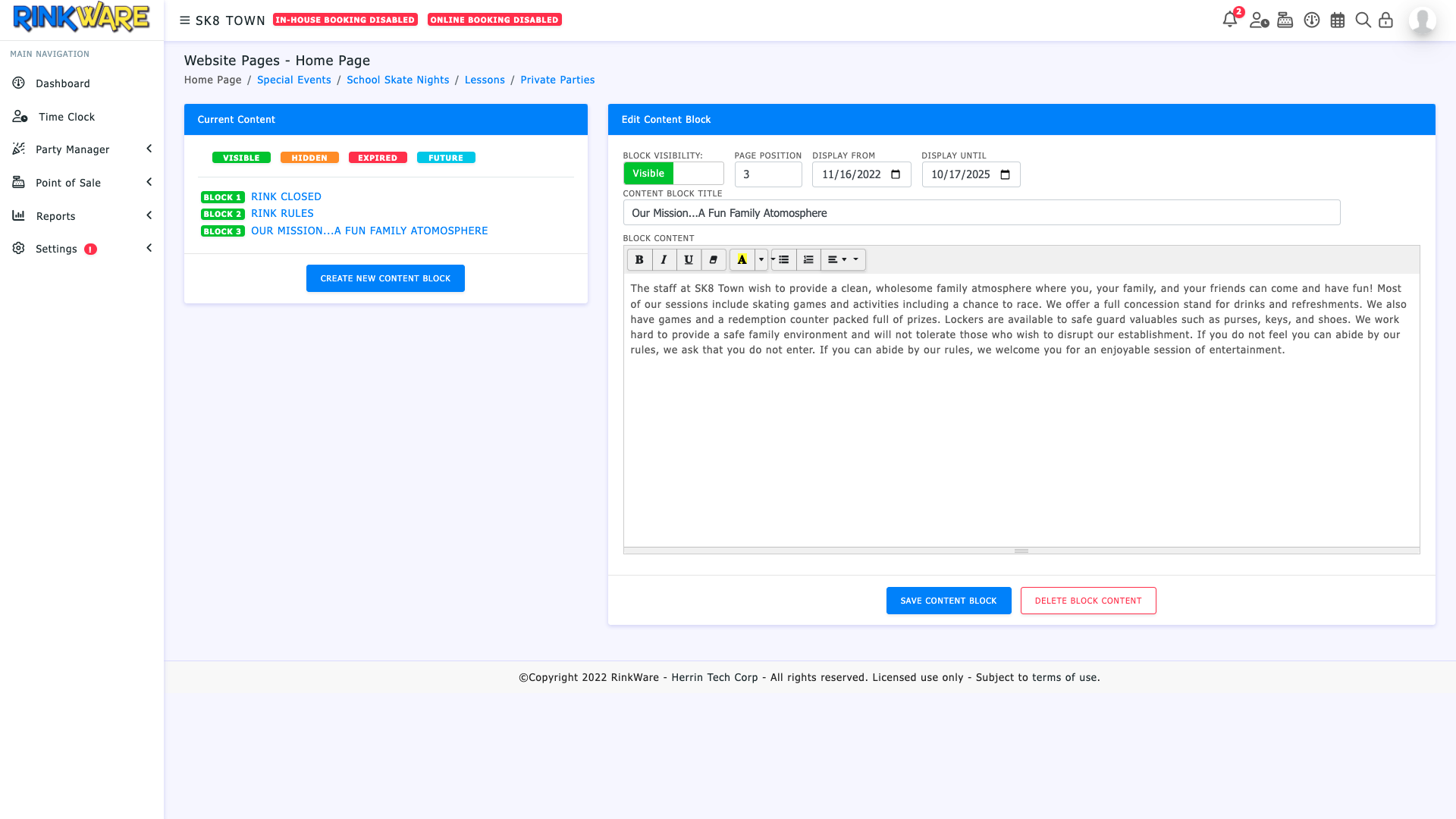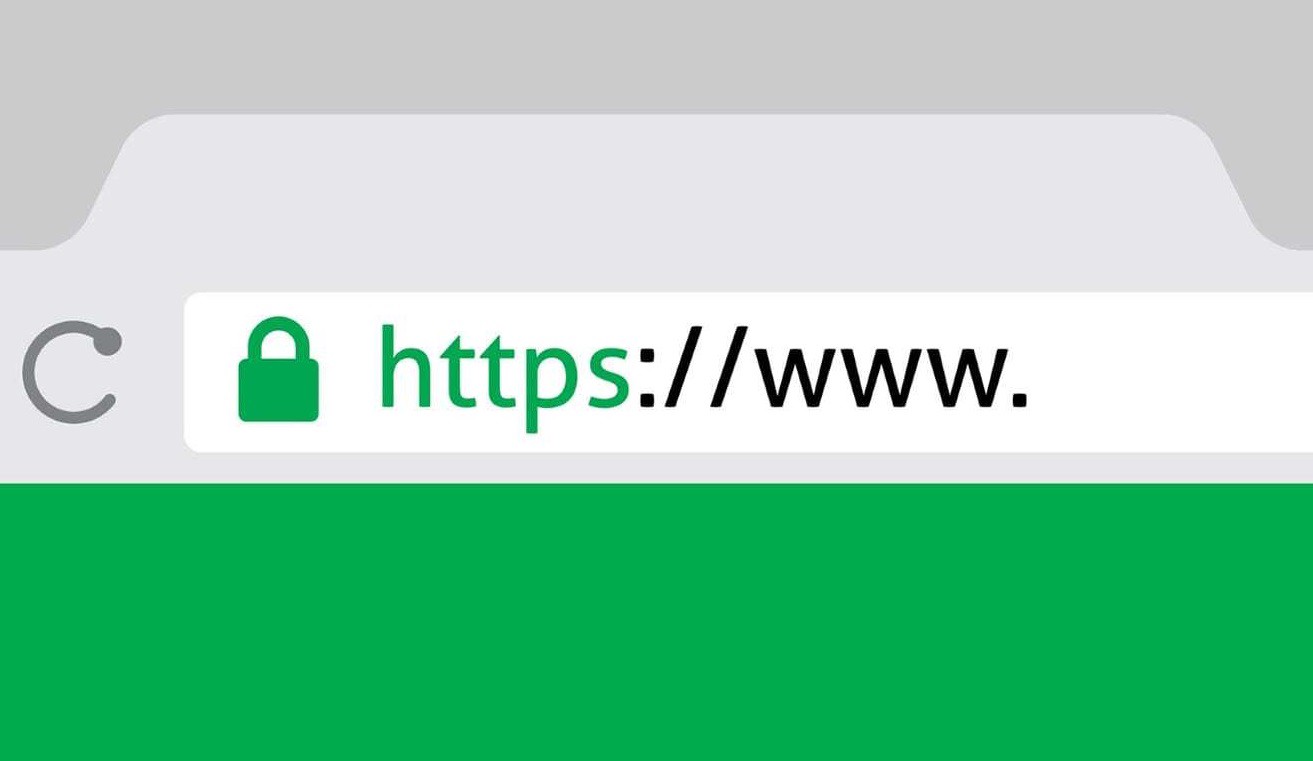 Domain Name, Website Hosting, SSL Security Certificate & Website Tools Included
Each RinkWare website includes a RinkWare domain name, website hosting, a secure site certificate, and our cloud based website tools. That's everything needed to create a professional website to promote your rink!